Some Images From the Day
June 16, 2004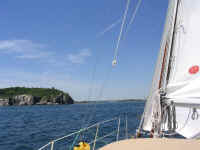 Sailing towards the outer entrance of Whitehead Passage.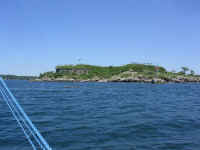 House Island.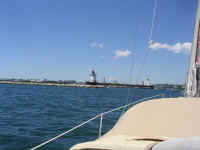 Bug light in South Portland, with the Portland Pipeline and large oil tanker behind.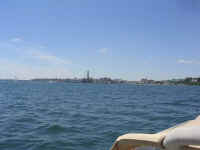 Portland Harbor, with locally-built oil rig in the center (soon to depart for wherever...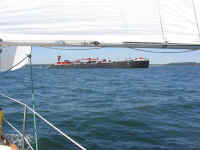 Tug and barge, anchored in the harbor off Fish Point (Eastern Promenade). Another view below.