June 18, 2001--Testing the Engine
After all the top end work on the engine (please click here for details), it was time to go out and run it under load for an extended period of time. We had run it briefly a couple days earlier, and it seemed to be OK, but there was now evidence of blue smoke in addition to a still-too-much quantity of white smoke.
20/20 hindsight lesson # 1: Should've bought a new engine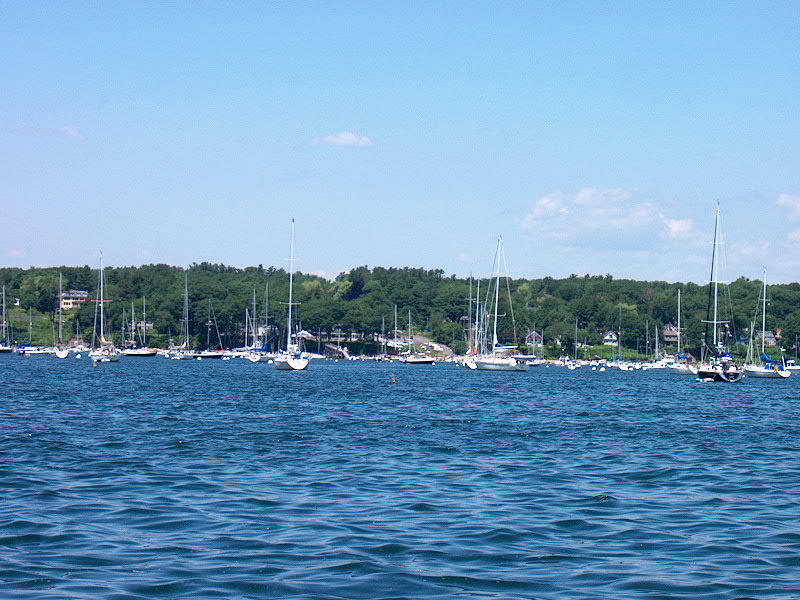 I knew there was plenty of junk inside the engine chambers...carbon and such. Therefore, I wanted to give the engine a real chance to run, and to burn some of that stuff off. After all, the engine really hadn't been run in who knows how long, and when it did run--earlier this season on the boat--it was not running correctly at all. I figured a couple hours underway would give me a much better indication of the condition of the engine. It was a beautiful, dry, clear, perfect day, with a gusty northwest breeze, alternating between 8-10 knots and puffs approaching 20. The higher gusts allowed me to test the engine's mettle against an adverse wind.
The engine was smoky at first, but as it warmed the smoke seemed to dissipate some. I found a sweet spot in the throttle--about 4.5 knots, which was slower than I really wanted, but the engine sounded great at that speed. Deciding to stay close to home, I motored back and forth outside of the anchorage, keeping the engine at the sweet speed for most of the time. A times, I would throttle back and see how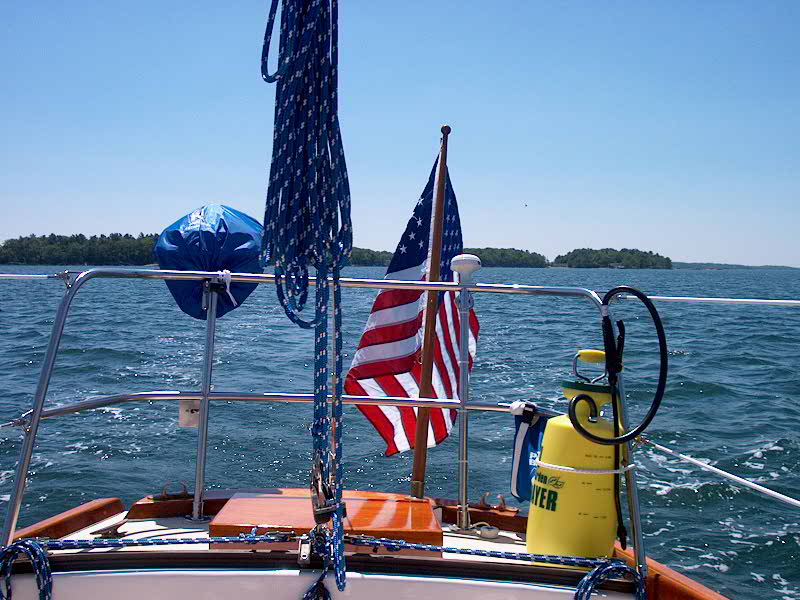 she idled...and other times I cranked it up to see what would happen. The engine was definitely happiest at that 4.5 knot speed. It's a low speed diesel for sure...the shaft just spins around kind of lazily; you can still easily see the set screws on the coupling, instead of them being a blur as you might expect.
At cruising speed, there ended up being little visible smoke, although it never went away completely. Abrupt changing of the engine speed would usually create a puff of white/blue/black smoke, which then quickly cleared.
After a couple hours, I returned to the mooring and let the engine idle for awhile. No smoke at idle, but the white-blue smoke appeared again when I surged the throttle forward. After shutting down the engine, I went below to check the oil. The level was about halfway down the cross hatches on the dipstick--it had been recently filled to nearly the top line, although not quite. The engine is burning quite a bit of oil, probably originating because of bad rings.
Whatever. For now, we'll live with it--I think it will do what we want; that is, get us in and out of anchorages while cruising, and running it enough to keep the batteries charged. After this season, barring any unforeseen circumstances, we'll reconnoiter and figure out how to proceed next.