Log for June 10, 2001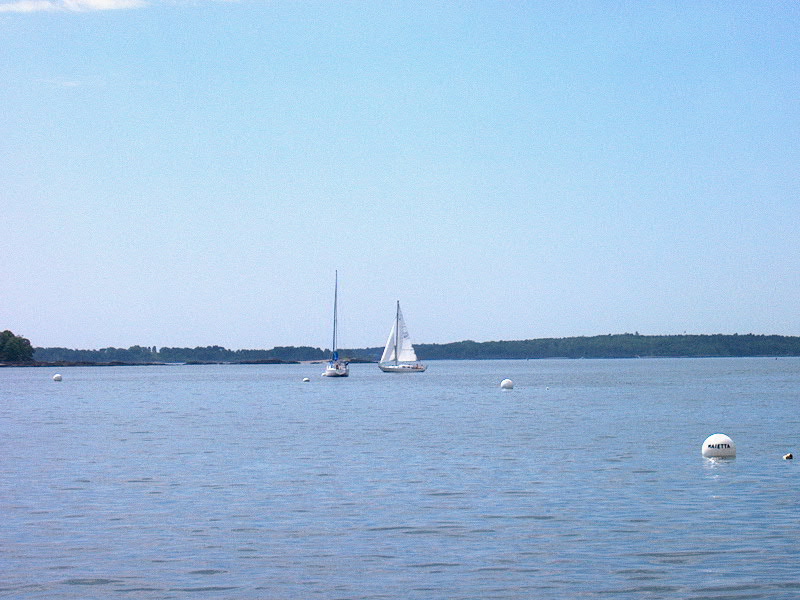 We spent most of the day on the boat relaxing. There was no wind, so we didn't leave the mooring. I badly wanted to sail, but with no wind--and most definitely no engine--there was no point. Instead, we had a nice cookout on the grill and enjoyed the hot sunny weather. We watched as one of the local Tritons sailed by, barely moving in the light breeze--too far away for a good photo, but that didn't stop me.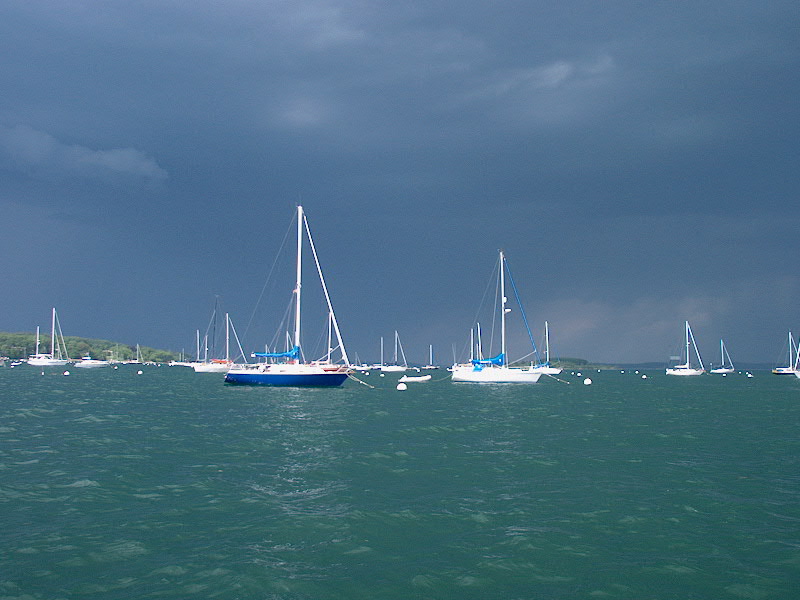 Later in the afternoon, seemingly out of nowhere, several thunderstorms passed nearby, bringing with them a dramatic dark sky, thunder and lightning. For a while, we were in a trough between storms passing to the north and south of us, so we missed the worst of it. One dark cloud did head our way, and brought a brief period of heavy rain and 20-30 knot winds, only to quickly pass. We were cozy and comfortable on board with no worries, but watched as a near constant stream of boats scuttled into the anchorage out of the weather. With the sun back out, but some threatening clouds to the north and east, we were treated to the kind of lighting contrast one only gets to see in the summertime.